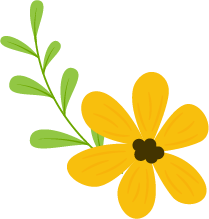 We are here to support your childcare needs and firmly believe that our children should be at the heart of everything that we do. Conveniently located between Croydon, Lambeth and Bromley, our expert team of professionals create a friendly nursery environment that focuses on warm and nurturing relationships, trust and care. We treat your children with the same understanding, encouragement and patience as if they were our own – creating a stimulating and enjoyable environment for them to flourish.
"A very big thank you to for making my son's experience over the last year a great one. He will certainly miss you all."
"I would like to say thank you for everything the nursery is doing for us. For supporting us and helping us grow and for your patience every day."
"To all my Miss at Alpha Day Nursery, thank you for teaching me phonics and numbers and for helping me grow up. I will miss you when I go to my big school."
"We cannot thank you enough for giving our daughter such a wonderful start in her educational journey. Her time at Alpha Day Nursery has been a joy for us all. You have helped her become a confident and inquisitive person who is ready for the next stage of life. Thank you for caring about her and for being such a huge part of her life so far."